Tinnitus Relief While You Sleep
Improve the Quality of Your Life With the Levo Solution
Like no two fingerprints are the same, no two people have the same tinnitus sound. The Levo Solution will identify, map, and create a unique sound print for each patient. The Levo Solution is non-invasive and comfortable. Because it works while you sleep, there's no daytime hardware stigma, and patients usually see improvements within 1-3 months.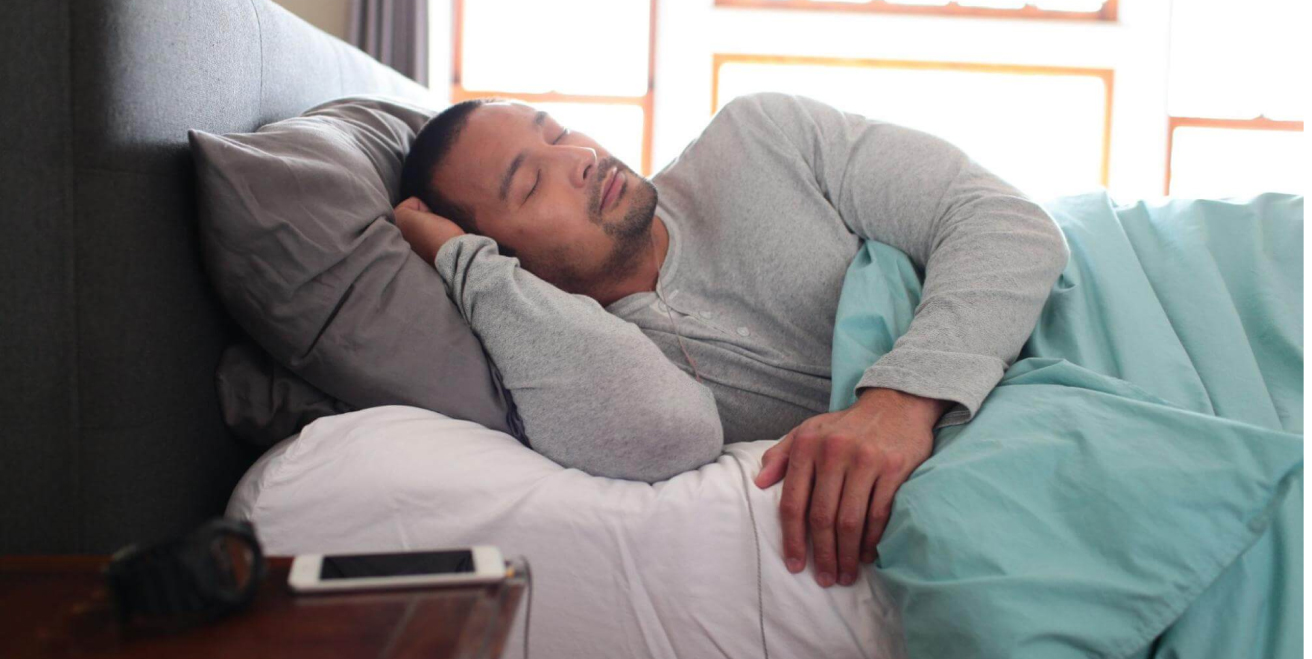 Levo uses Neuroscience-based therapy to reduce your Tinnitus symptoms over time.
The Levo System is an FDA-cleared medical device for overnight use with purpose-built earbuds to ensure comfort while you sleep.
Levo is designed specifically for use at night while you sleep. When added to your nightly routine, it can reduce your tinnitus symptoms over time.
The Levo Solution Features
Easy to Use Device
Light-weight Apple device uses Levo's patented and proprietary software solution.
Comfortable High Fidelity Earbuds
The earbuds deliver safe, accurate sound therapy.
Built-in Assessment Tool
Your hearing professional uses Levo to initiate and adjust the therapy to your unique tinnitus sound print.
Make an Appointment
We will assist you in scheduling an appointment and finding a perfect match with a Levo Preferred Provider in your area to make this process as smooth as possible for you.
First Appointment – Assessment
During the first assessment, you can expect to discuss your therapy options with your audiologist. They will conduct a tinnitus Sound Match assessment through a series of activities, giving you the means to understand and demonstrate to others the sound you live with.
Second Appointment – Initiate Therapy
If the Levo Solution is right for you, you will receive your Levo Patient System during this appointment, and your personalized sound therapy will be transferred to your device.
Therapy
During the course of your recommended nightly therapy, you will have follow-up appointments with your Levo Provider to periodically assess your progress and make adjustments to therapy as needed.
"I began to feel relief right away. And it's really interesting . . . I feel like I've got a tool in my tool kit and I'm not just out here on my own."
– Nick Stein, Levo patient
Relief in Months
An independent study published featuring the Levo Solution found that all patients in the study saw improvements within 1-3 months of therapy. In fact, three of the eleven patients in this particular study experienced periods of total silence.
The Levo System is an FDA-cleared medical device that provides patients a patented personal sound therapy which through neural habituation leverages the cognitive abilities of the brain to reduce the symptoms of their tinnitus and improve the quality of a patient's daily life.
1209 Orange Street
Wilmington, DE 19801, USA